Currently
Mark Thomson
distributes only one mat but I know that situation will change in the future.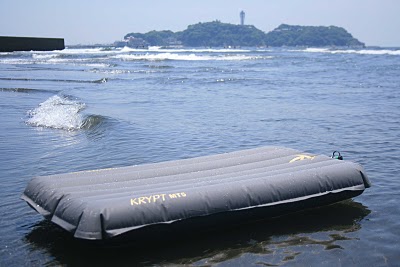 The Mark I MT5 was released in 2010. As you can see from the pic it has what MT describes as a Fluid Amplification Rocker. What you can't see is that the bottom of the mat also has a Precision Engineered Concave as the outer pontoons have a little more size than the inner ones. These two features are designed to produce Dynamic Lift which is further enhanced with the use of a parabolic front end to limit the front of the mat catching. The mat also featured an innovative dolphin skin deck and married with the super thin denier material used underneath resulted in a super lightweight high performance surf mat with a very Square Tail for Maximum Bite and Drive Thru Turns. The valve design is unique to the MT5 and allows the rider to very accurately change the amount of air in the mat and to never experience losing all the air in the mat as can occur with the 4GF and Neumatic surf mats. These mats have proven to be super tough and durable.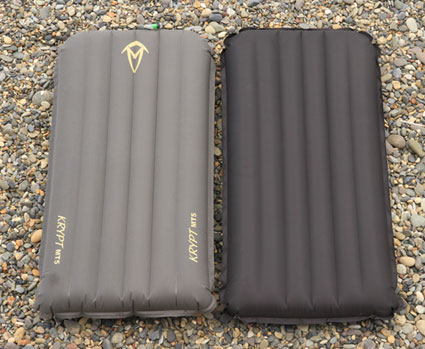 Following feedback from lesser mat riding mortals, MT rejigged the design for the Mark II model released in 2011. As some of us were resorting to waxing the deck as it didn't quite provide quite enough grip he upgraded deck material to provide more. A black ultra slick satin finish 70 denier nylon material was now used underneath with the overall shape and dimensions of the mat and the unique valve remaining the same.
The Mark III MT5 is due to be released in March 2012 and will feature the use of dolphin grip underneath to provide even more grip in steep faced waves. I will whack a pic up as soon as I get my dirty little mits on one.
---
Permissions in this forum:
You
cannot
reply to topics in this forum