Admin




Posts

: 208


Join date

: 2012-01-02


Age

: 66


Location

: Denmark, Western Australia



Talked to Kendog on the phone once but that mat-meet never ended up happening.... I believe hes the one that got Schuyler Mcfarren and her mom on mats... Honolulu mat-man.




Posts

: 7


Join date

: 2012-01-05



Kendog was one of the first names I came across when I first started investigating mat riding because he kept turning up in videos. I had an initial email exchange with him when I was first looking for a Neumatic that Dale thought he might be looking to sell but it was not holding air very well. I'm sure he won't mind my posting this extract to show you just how stoked he still is to ride mats.
"The Cottons program was too busy for me. With the swell pulsing and having not had surf in three weeks,
the thought of 20 mats and 40 standup guys and girls and kids and dogs was too overwhelming for me.
I opted for a dawn patrol at my favorite south swell left here in North County called Table Tops. I surfed with
one guy for two hours from 5am to 7am in well over head lefts until a few others showed up.

I have yet to send my mat to Dale. I'm now on the road for five weeks so may have to wait a bit. I have about
a dozen mats that hold air so my priority is skewed. I didn't even know it had a slow leak until I puffed air into it
after talking to Dale about offering it up. It is not a mat I ride any longer as the smaller ones are faster to me and
since I lost a bunch of weight it is more of a cruiser. I promise to try and do something with it when I return home.

As for your quiver you seem to be holding some great mats. My go to mats of late are my Fattys, I have two of them,
and my Neumatic Contrail, all of these are great mats in waves from 3-10 feet. I have been experimenting with my
older 4gf's, the standards from three years ago and am finding them super fast. I just like all mats. I have some really
old Intex mats that just fly.

Ride them all is my mantra! What is most important is the fun factor and it is not unusual for me to take four or five mats
with me each session and trade off on them.

Kendog"
Not long after I had received a Neumatic from Dale and duly reported on it via email he sent me the following pics of Kendog extracted from the helmet cam footage taken at Swamis. His comment "Good for technique analysis" and to quote Ken "Low inflation, squeezology!".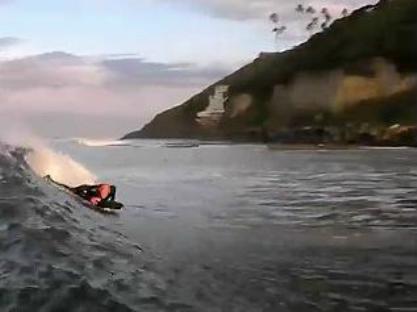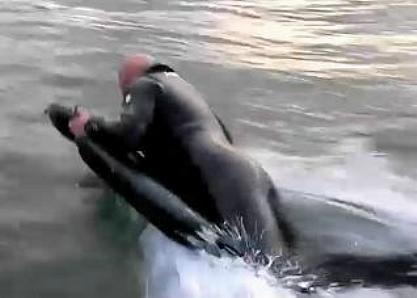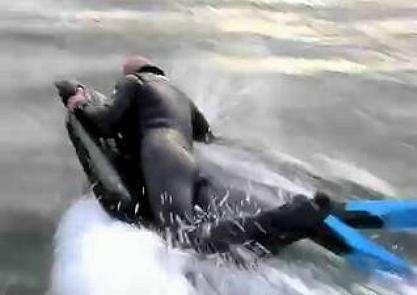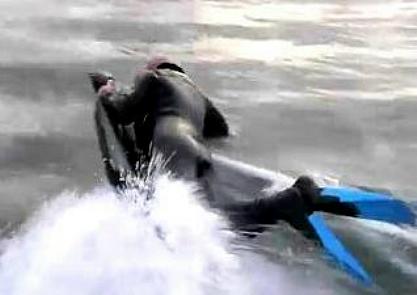 and here is the actual extracted footage!
Admin




Posts

: 208


Join date

: 2012-01-02


Age

: 66


Location

: Denmark, Western Australia



---
Permissions in this forum:
You
cannot
reply to topics in this forum