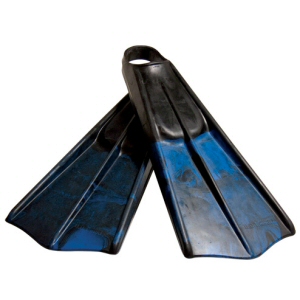 The big daddys of the swim fin world, (excluding those big floppy Scuba diving things) UDTs are long and stiff providing ample power but demanding the user has strong legs and ankles. I went from a pair of pod 2 fins to these giants and it was a difficult transition but well worth it as they transformed my mat riding experience. They are from the thigh kickers rather than the lower leg and so provide a torquey power in the same way a big diesel truck would rather than instant acceleration that you would expect from a high revving sports car that shorter fins provide. As they are so long and stiff they can apply a painful degree of twisting torque to the lower legs and ankles when you come unstuck on a wave and get trashed around. They can also create a bit of mayhem in the calves if you are trying to maintain traction on a long steep section. I always wore a couple of pairs of 3mm fin socks with them otherwise they would reek havoc on my feet.
Many people choose to modify them and you can find out more about that
here.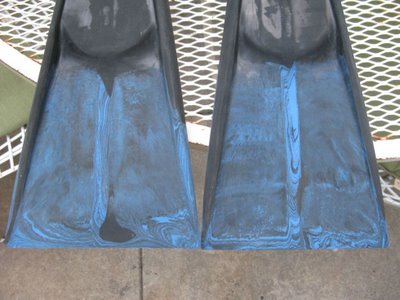 I got my pair from
www.ebodyboarding.com
but I am told that shipping is cheaper from
www.atlanticbodyboards.com
If you want to find out more about UDT fins then PG did a great post about their history
here.
Admin




Posts

: 208


Join date

: 2012-01-02


Age

: 66


Location

: Denmark, Western Australia



Similar topics
---
Permissions in this forum:
You
cannot
reply to topics in this forum